The transition from Kindergarten to First Grade is a huge step. I never fully grasped this until this year. Noah has been thriving in his Kindergarten class (well when he's not getting in trouble). This year has been one of tremendous growth for him, not only physical growth but in maturity as well. He amazes me daily with the things he says and the way he rationalizes things. He seem so young but then will bust out with something that smacks me in the face that he's not a little kid anymore. Kindergarten graduation was one of those moments.
Noah's school has a graduation ceremony for the 8th graders and another one for the Kindergartners. They wear cap and gowns, the whole 9 yards. I always thought that was kinda silly but after seeing them all dressed up, there's nothing cuter than a 6 yr old in a cap and gown! Noah was so excited all week and the day of graduation was probably his favorite day ever. He was all smiles and wanted to take pictures with everyone (so out of character for him). The class put on a little play prior to the ceremony which was so cute. Noah was a frog and one of the main characters. He did an amazing job as usual! Then we all headed to the church for the ceremony.
They were all so cute! Every kid got a diploma and a special award. There were a few other awards given out and then we headed back to the parish center for a reception. It was fun to watch him interact with all of his classmates and having a blast! I'm so proud of him and everything that he's accomplished this year!
Oh I forgot to mention.....Noah was elected by his classmates to be a 1st grade representative for Student Council!!! I am beyond thrilled by this because Student Council at his school is very dear to my heart. I was a 1st grade rep (and a class rep a few other years) along with being Treasurer and the Student Council President. My brothers were all in Student Council too so he's following in the rich tradition of Trowbridge Student Council presence!!!!!
OK time for photo overload!!!!
Last day of Kindergarten!!!!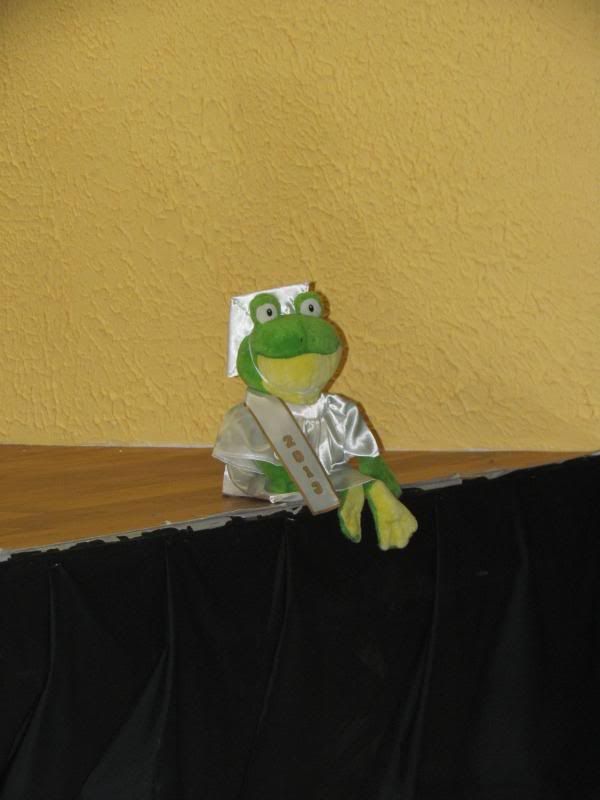 Even Froggy graduates!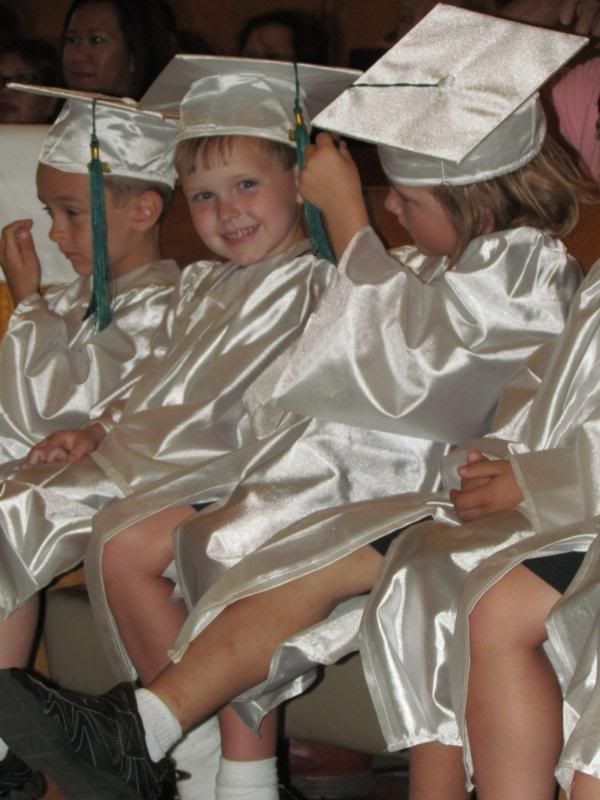 My lil graduate!
Getting his diploma
Proud parents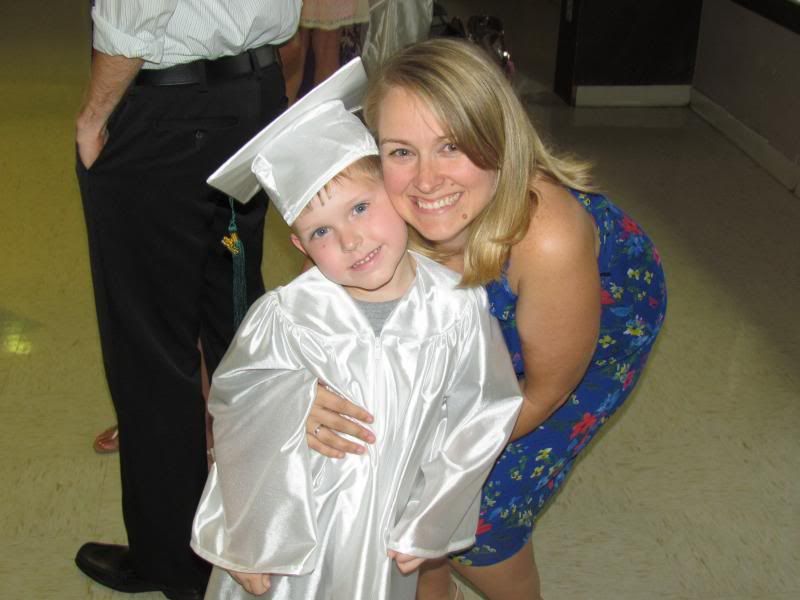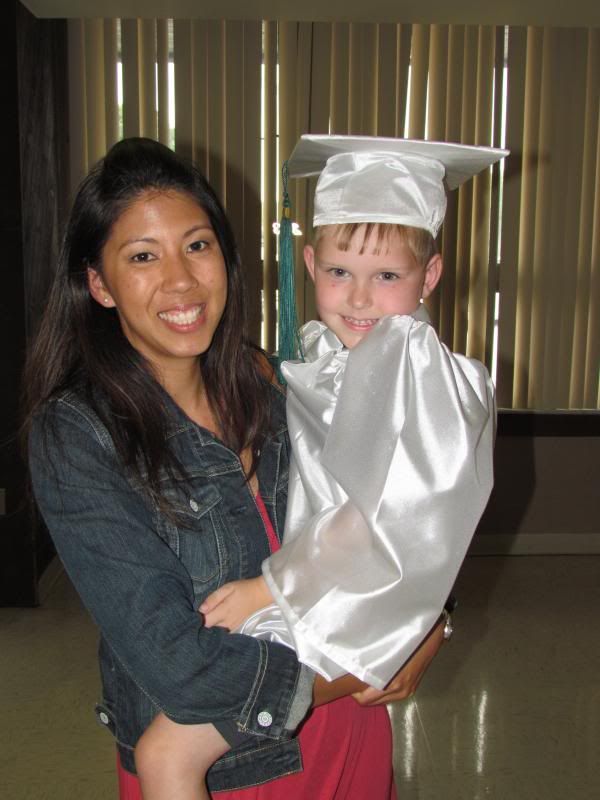 Aunt Sharon
Uncle Tim
My two men
Love my Graduate!!!!
Noah and his 8th grade buddy Noah. I'm so thankful Noah had such an amazing buddy. He adored his Noah so much. He went to Big Noah's graduation the night before his and then Big Noah came to my Noah's graduation. He was such a role model for Noah and I could just tell how much they adored each other!!!
Noah.....we're so proud of you!!! Keep up the good work and we love you!!!!
Don't forget to enter my
Easy Canvas Prints giveaway
!!!!