I know I'm a day late and a dollar short on everything but I have to share the fun we had at the
ElectroDash 5K
! I'm all about finding experiences for my kids that incorporate fun and exercise. Sometimes it's the only way I can get Noah to get active (he's an indoors kind of kid, like his daddy). When the opportunity presented itself to participate in ElectroDash, I knew it was the race for us!
The Hubs, the kids, my brother, his girlfriend, and my surrogate brother all met up at the fairgrounds for this race. We've done a race at the fairgrounds before so we sorta knew what to expect, course wise. The kids loved being able to wear as many glow sticks as humanly possible.We headed towards the starting line and then we were off. The Hubs planned on walking the whole thing. I was hoping the kids would want to run a little bit but nope, that wasn't happening. Emmy was more focused on picking up glow sticks that people dropped. That made for a VERY LONG 3 miles. I didn't think a 5K could take so long! But she had fun so that's what matters. My brother and surrogate brother took off running after about a mile and my brother's girlfriend hung back with me and the kids. She's usually my race partner in crime so I was glad she could do this race with me, even if it was just walking with the kids.
Here's a few pics of the fun we had: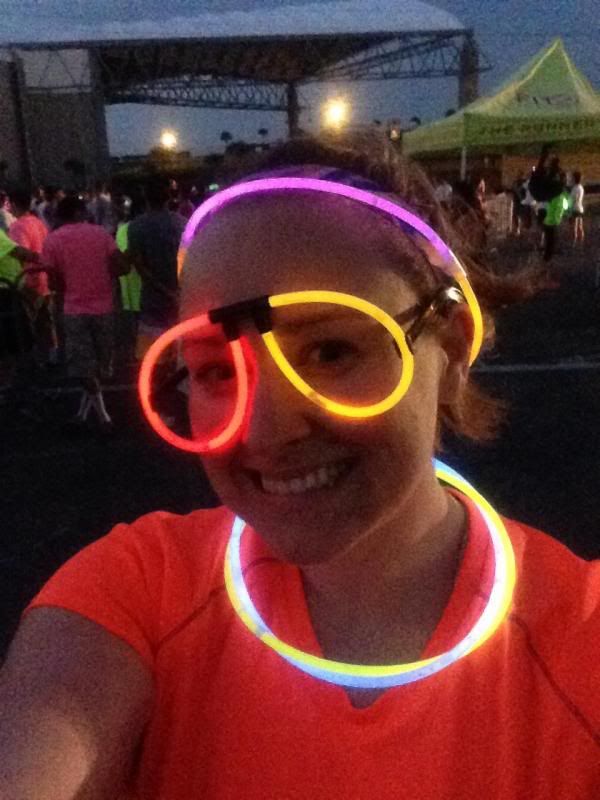 I'm ready!!!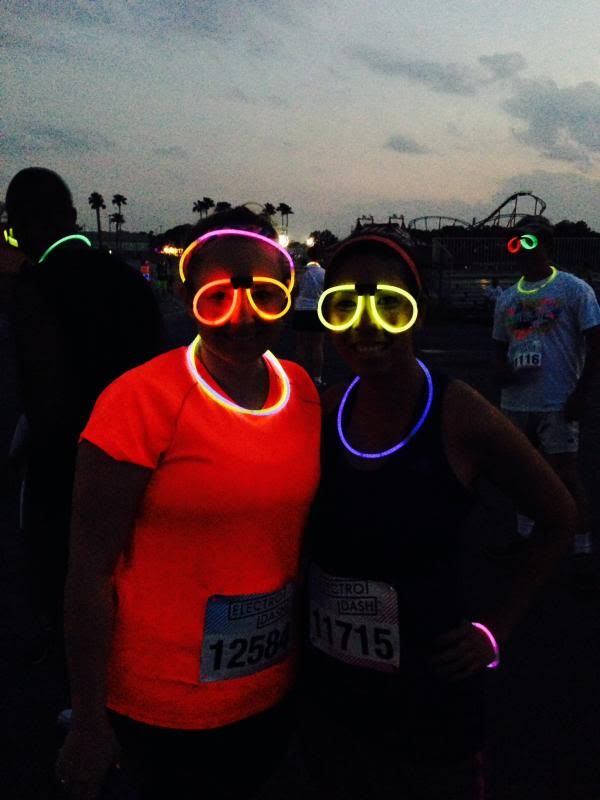 Our obligatory pre-race picture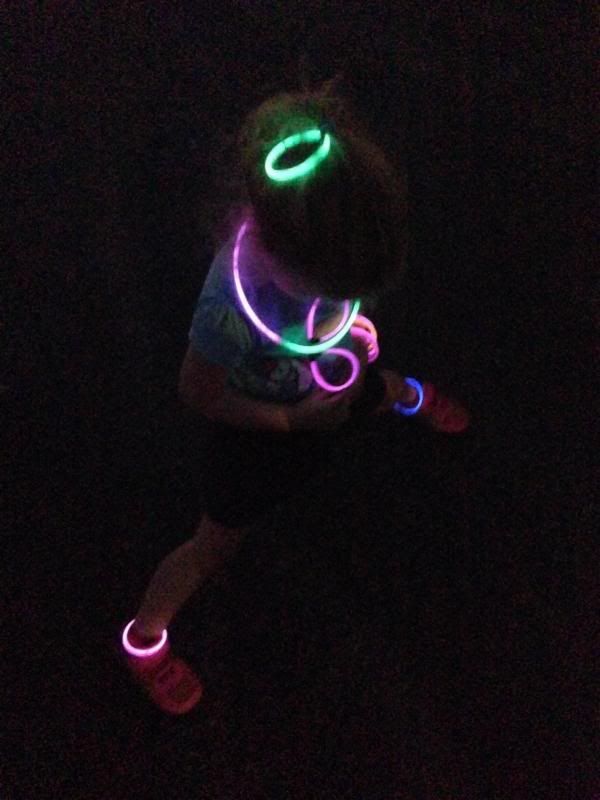 This is just half of Emmy's glow sticks
Getting ready to start!
This was a pretty cool area. Planets hanging up in the trees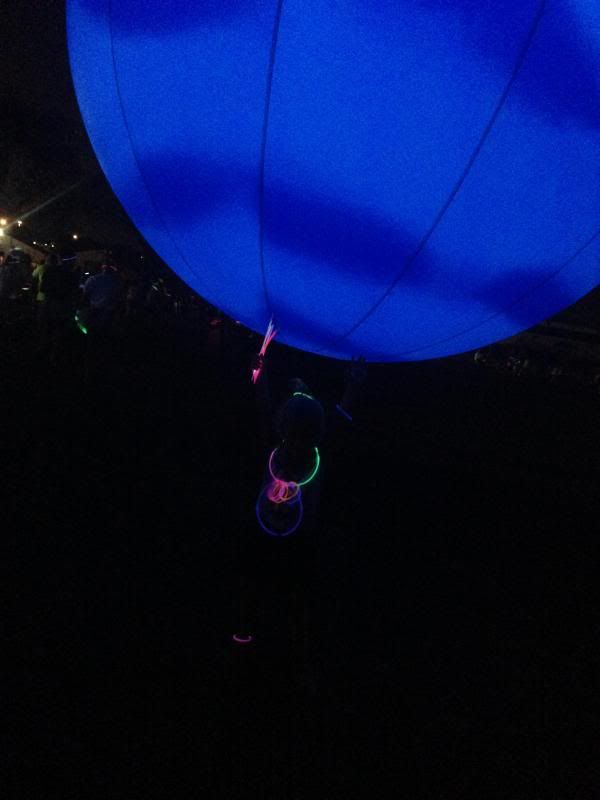 That's Emmy holding up the planet
Emmy, asleep in the car on the way home, with her collection
Overall, I'm really happy with this experience. I've never done a glow race before and turns out, they're really cool! To see a million glowing lights running through a course was a sight to be seen. Plus my kids had a blast! I don't care how much I might not like something. If they like it, that's all that matters! I will say that there wasn't as much black lights as I expected there to be. There were a few stations that were cool but between them, it was very dark and the ground was very uneven. It was a little unsafe in my opinion. That would be my biggest complaint about the whole event. Other than that, I totally recommend this event! I'm definitely looking forward to next year!!!!
Disclaimer: I received free entries for this event in exchange for my honest review, thanks to the Tampa Bay Bloggers. All opinions are 100% my own