I can't believe I haven't written about this yet. Em is officially a ballerina. As much as she thought she was before now, it's definitely a fact. She started dance class at a wonderful dance studio! I'm so excited as I write this. She loves every minute of class and practices every day. That's dedication coming from a 3 year old!!!
Let me first start out by saying I am not girly. At. All. I grew up with all boys. I played sports all my life. I don't really wear make up (mainly because I really don't know how to apply it but still). Yes, I like to get dressed up, wear dresses, buy shoes and purses, but that doesn't make me prepared for all this.When I found out I was pregnant with a girl, I said there wasn't going to be any princesses, ballerinas, pink, etc. What happened? I got the girliest girl on the planet. Pink is everywhere. Dolls are everywhere. Disney Princess threw up in my house. But you know what....I wouldn't change anything about it. I love how prissy Em is because she will be dressed up to the nines, with matching purse, and roll around in the dirt or punch her brother. It's the perfect balance.
So we finally decided to sign her up. We went to the dance studio and she instantly started playing and dancing with Miss Kelley (the studio owner....who actually danced with my aunt back in the day. My aunt was a professional dancer. She danced for Siegfried and Roy for years). We got the list of what we needed and headed out to start our dance shopping spree. Let me tell you....it's overwhelming. I didn't know dance outfits were so expensive. I mean for real!!!! And my daughter will not just buy a leotard. It has to have a skirt attached and can only be light pink. So yes, I indulged her. Pink all around!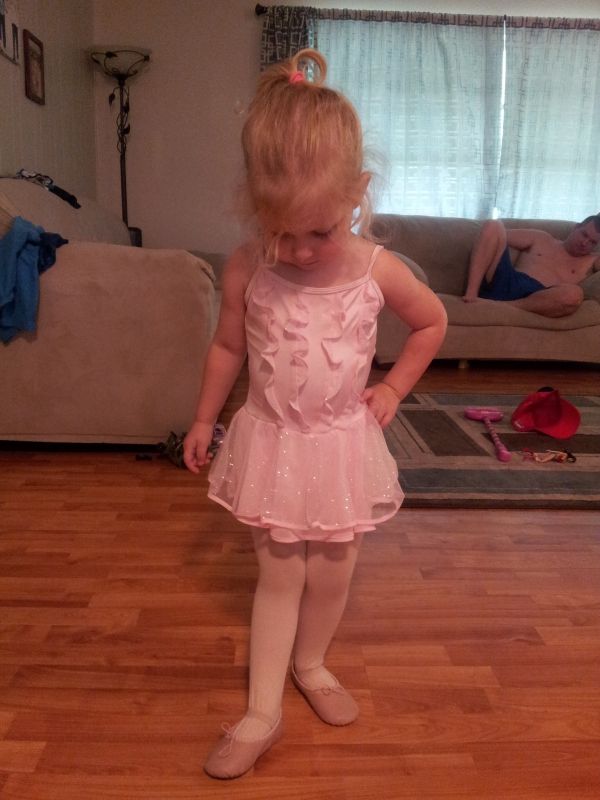 so beautiful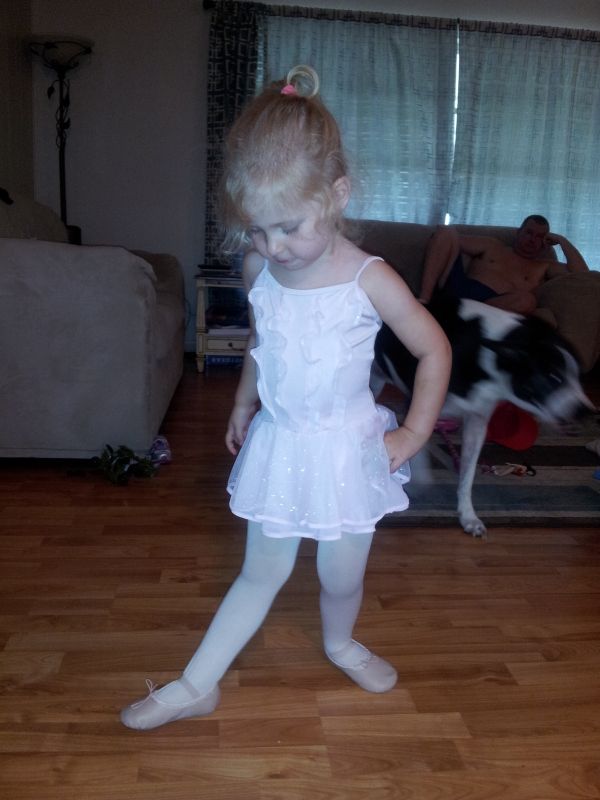 testing out her ballet shoes
Let me say that she is the most adorable ballerina on the planet. Yes I will make that generalization. Cutest in the entire world!
Last week, on Saturday morning, I got her up and said we're going to dance today. She got so excited, threw her arms around me and exclaimed "Oh thank you Mommy!!!" Melt my heart right there!!! Once we got there, she quickly changed into her ballet shoes and went with the class. Right now there are only 2 girls in her class, which I'm loving, so it's almost like a private lesson. She picked up so quickly and looks like such a natural out there. I guess this is what she was meant to do right now. I, on the other hand, am trying not to become a Dance Mom. Yesterday, I caught myself getting frustrated with her because she kept picking her nose (she had boogers up there she said) and wasn't doing everything as perfectly as she does every day. I'm going to need a swift kick in the ass if this keeps up. I don't want to wind up on a reality TV show and have millions of people talk about me.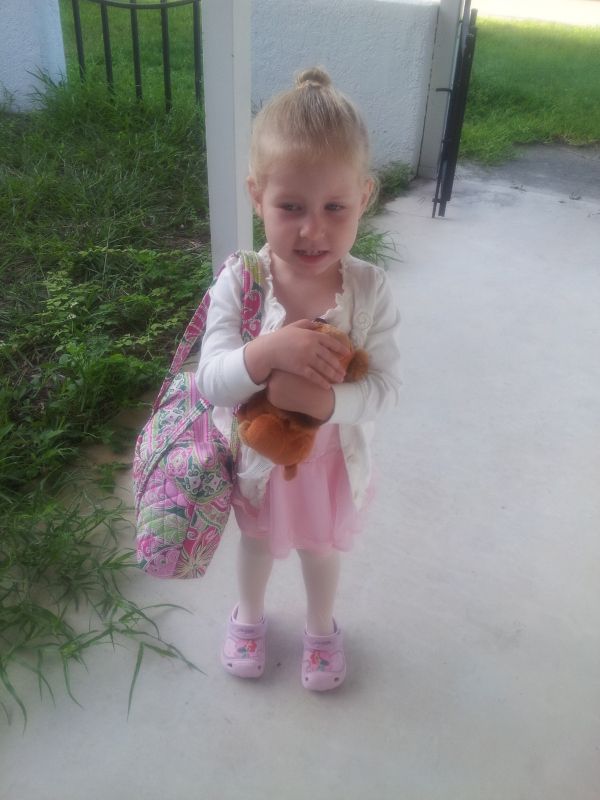 Off to our first class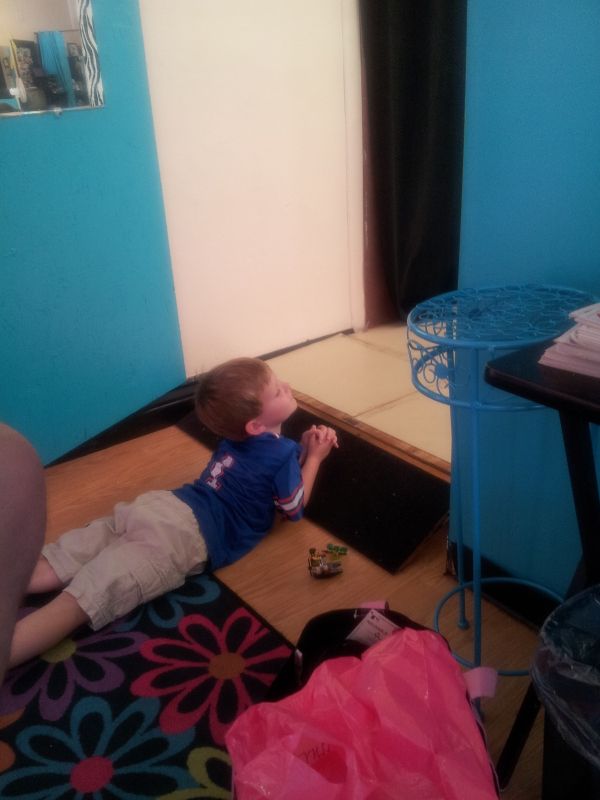 Noah watched the entire time
Having a blast
That smile says it all. She was so excited! Miss Kelley looked away right as I took the pic but it's ok.
I'm so happy with the choice we made. I feel like Em is going to thrive here and she really loves it. I can't wait to see how this year plays out and how her recitals go. And I can't thank
Kate
enough for answering all my crazy dance questions. She really saved my sanity!!!