I mentioned before that we've been in full blown wedding mode this week. With a wedding on the 13th and another on the 20th, our weekends have been filled with love, receptions, and dressing up. I posted 2 pics of our wedding attire and I'm sure people are wondering what the heck is wrong with me for letting the Hubs out in public in an outfit like this one:
So here's the back story. The Hubs works with the Bride. They work pretty closely and we love her and her new Hubby. The Hubs is obviously a huge Gator fan while the Bride is not. However she's now married to a Gator fan. The Hubs was also a little annoyed that she picked a game day for her wedding day. He wanted to go in his jersey but that was out of the question. So the outfit was somewhat of a joke to see how the Bride would react. I was all for the idea the night before until I saw how orange the shirt really was. In the Hubs's defense, he texted me a picture of 3 orange shirts in a row. The above shirt looked the least offensive in the picture. I almost cried (literally) when I saw it in person. Then I panicked because I was looking pretty cute (if I do say so myself) and I had to be seen in public with the Hubs looking like an orange and blue clown. But I went with it and figured I could pretend like I didn't know him if people started to question. During the ceremony, our lovely Bride (who is very expressive with her facial expressions) seemed to look our direction and roll her eyes. The Hubs found success with that eye roll. But then the reception turned into a huge ego boost for him because everyone kept coming up to him, congratulating him on his dedication and loyalty to the Gators. Was he over the moon or what?!?!
The Hubs didn't buy the vest and bow tie just for this occasion. He actually wore the vest at our wedding and his dad wore the bow tie. It's not as obnoxious with a white shirt underneath:
Yep that's us. Almost 7 years ago
The wedding was absolutely beautiful. It was a very fall themed occasion with colors of orange and green everywhere. The church was absolutely stunning. It's one of my favorite churches in the area. The reception venue was perfect for an intimate gathering. She knew us all too well and placed her work friends table right next to the bar. It was definitely a match made in heaven. The Hubs and I hadn't had that much fun in a long time together. I can't wait to see her pictures because the Hubs put on quite a show with his dance moves (or lack there of). Ending the night with a huge sing a long to Journey....couldn't have asked for a better ending!!!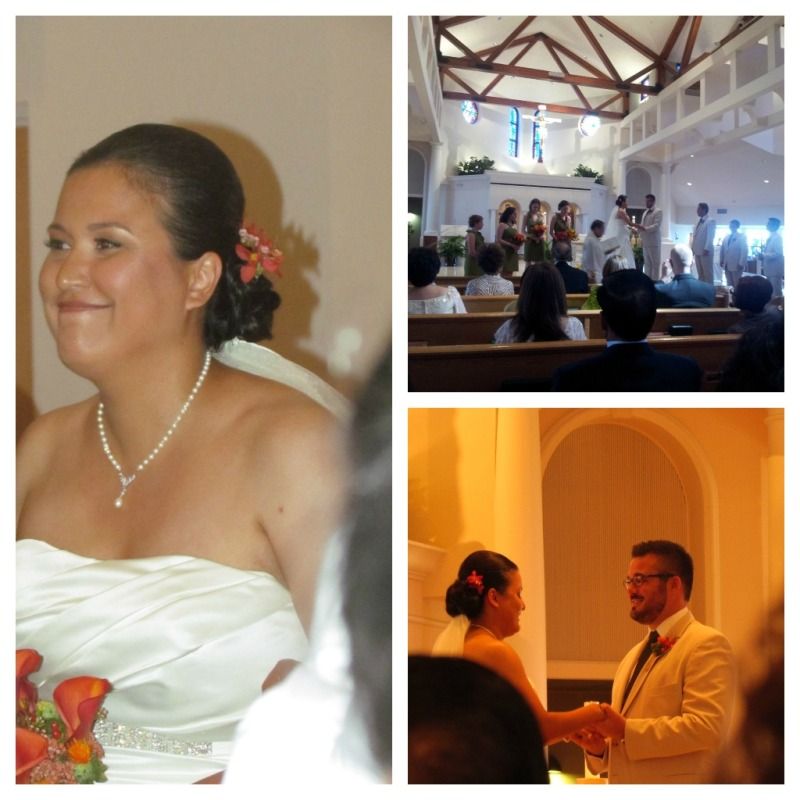 The stunning bride as she walks down the aisle. Isn't the church beautiful?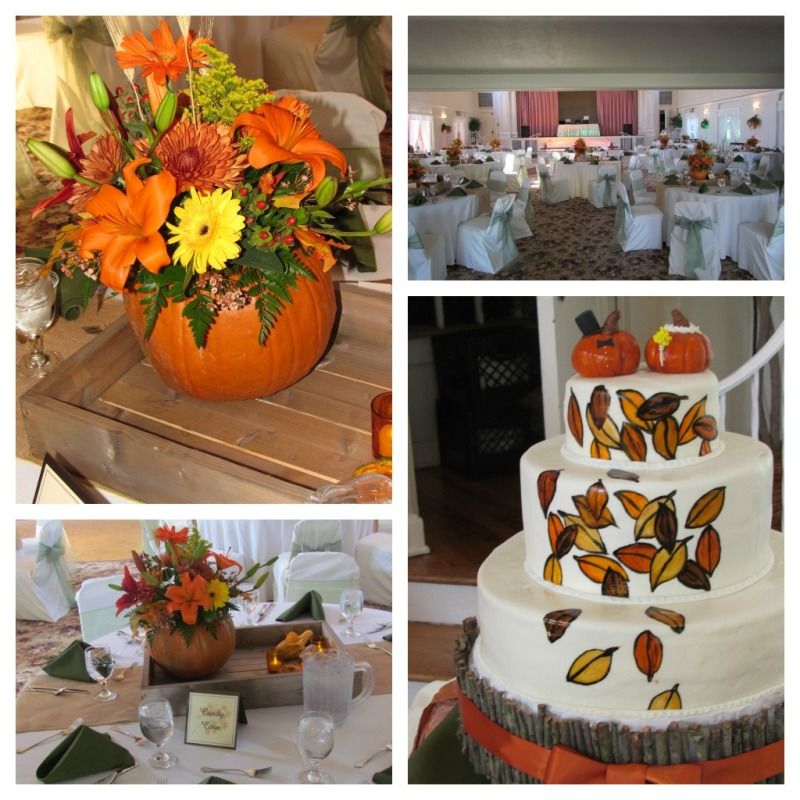 The perfect fall decor. I just love her pumpkin bride and groom!!!
First dance as Husband and Wife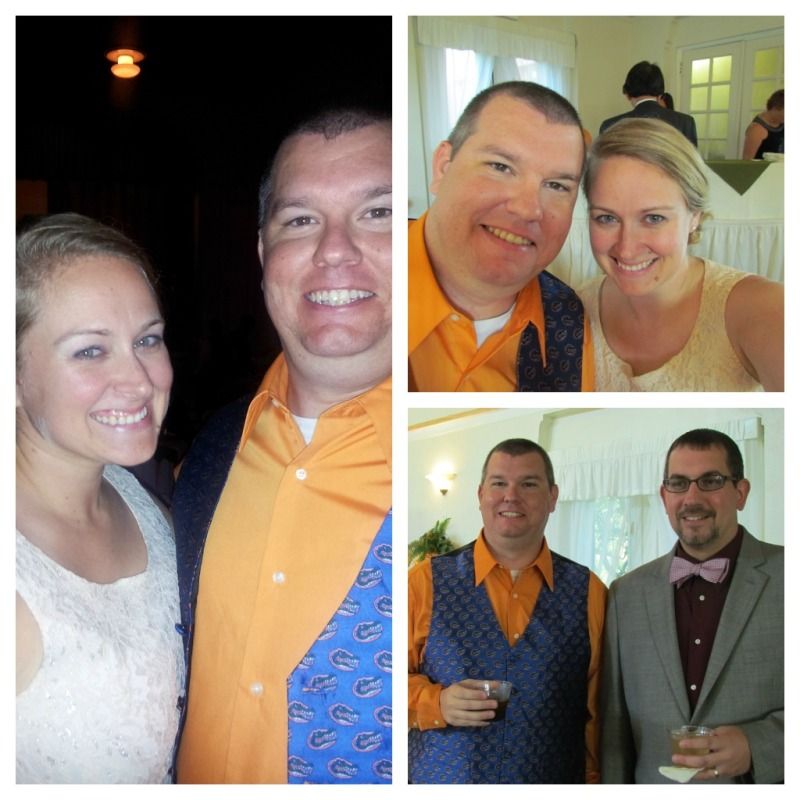 We're so thrilled for Marie-Noelle and Adam! We loved being a part of their special day and wish them a lifetime of love and happiness!