It's only fitting to follow up yesterday's post with a recap of Noah's birthday trip to Legoland! My boy is a crazy Lego kid so of course he wanted his birthday to be all things Lego. This year I had found the courage to have a class party. I was ready to have a house full of 5/6 year olds and their moms. I even made a Lego Party board for everything I needed (I mean, come on....you can't plan a party without Pinterest. How did I ever plan my wedding 7 years ago?) Then Noah decided that he wanted to go to Legoland instead of having a class party. I might have sighed a sigh of relief with this. So we canned the Lego party (and all my pinning) and planned our day at Legoland. I did send in Lego cookies to his class on Friday (that's a whole different post). I was fortunate enough to have 2 passes given to me by a sweet family so we only needed to buy 1 admission. Legoland has really weird hours (9:30-6) so we got there at 9:30 ready to enjoy our day of Lego fun!
Class cookies
Noah got his birthday button and we were off. We hit up the merry go round first, then the playground and a few other little kid rides....aka...Mom and Dad are almost too big to fit in them. Maybe because we need to lose a few
hundred
pounds but probably because the rides are geared towards 3-5 year olds. That's my story at least.
Putting out the fires
My driver for the day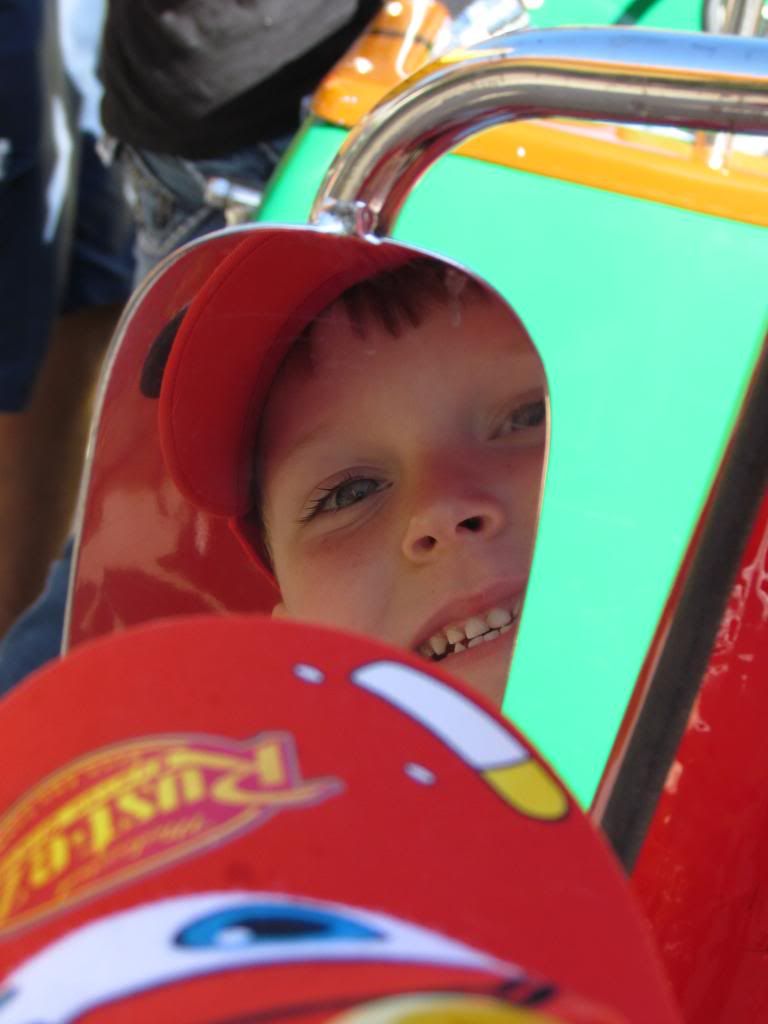 Love this one!!!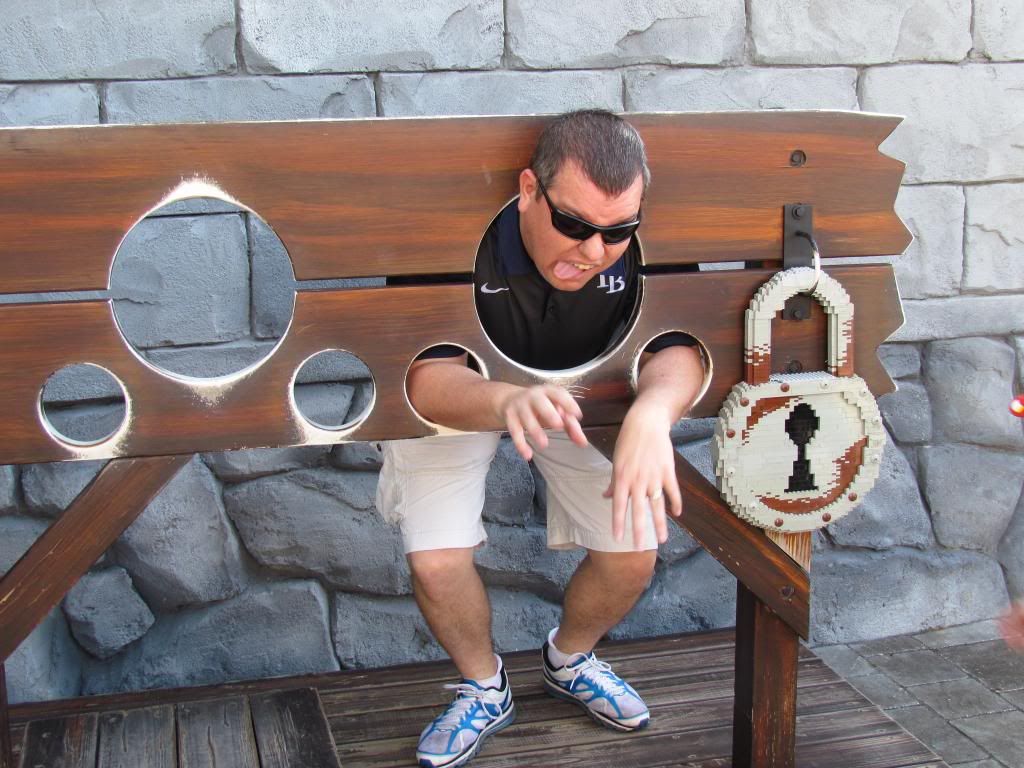 The Hubs being crazy
Jousting
Em building while Noah was on a ride. Every line had a Lego area so the parents could wait in line and the kids could play
We rode a few rides in the Kingdom area then headed toward MiniLand USA. This was probably my favorite part. It's an area where different iconic cities are built entirely out of Legos. It was truly unbelievable. They had St Augustine, Orlando, Daytona, Tampa, Key West, Miami, and Kennedy Space Center representing Florida. Other areas were NYC, San Francisco, Washington DC, Hollywood, and Las Vegas. Each area had moving elements and interactive elements. Noah was really excited because they now have a Star Wars MiniLand area. Each of the 6 movies were displayed as well as scenes from Clone Wars. I will say, it was impressive (and I don't really like Star Wars). Noah (and the Hubs) were in hog heaven.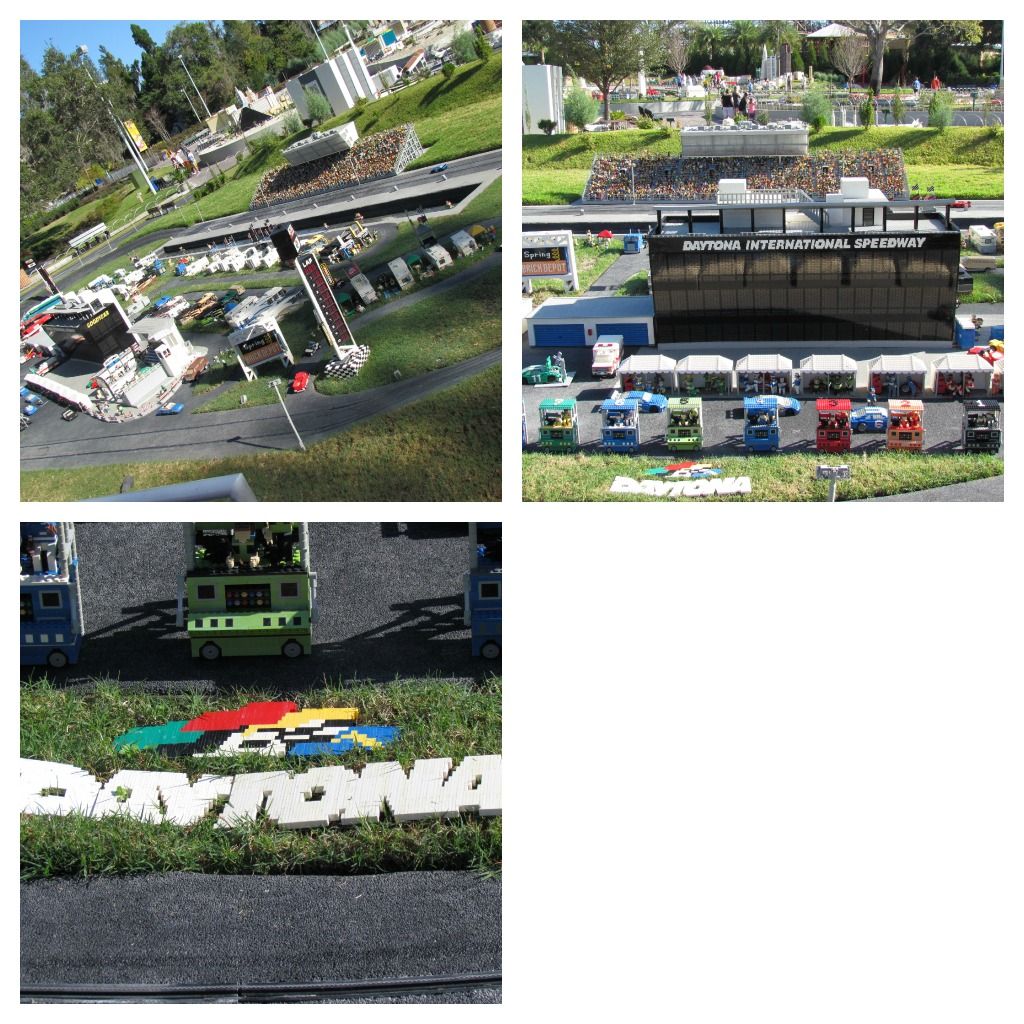 Dayton International Speedway (I was supposed to put a caption in that blank spot but forgot)
Tampa. San Fran, Washington DC, Key West, Miami Beach
My fave NYC!!!!!
Star Wars (oh I did it again with the blank space)
Noah and Vader (I can't believe he's all Legos)
Darth Maul (Noah's fave)
R2D2 and Noah
We ate lunch at a pizza/pasta/salad buffet which was probably the best value I've seen at an amusement park in a while. Legoland definitely had healthier options at every food place. Disney can definitely work on the healthy options area of their dining. After lunch we wandered the park some more. Emmy rode on a rollercoaster (Noah didn't). She definitely our daredevil, no doubt. The kids were pretty much beat by 5 and wanted to leave.
Driving school for Em
Noah hanging with the Lego Pirates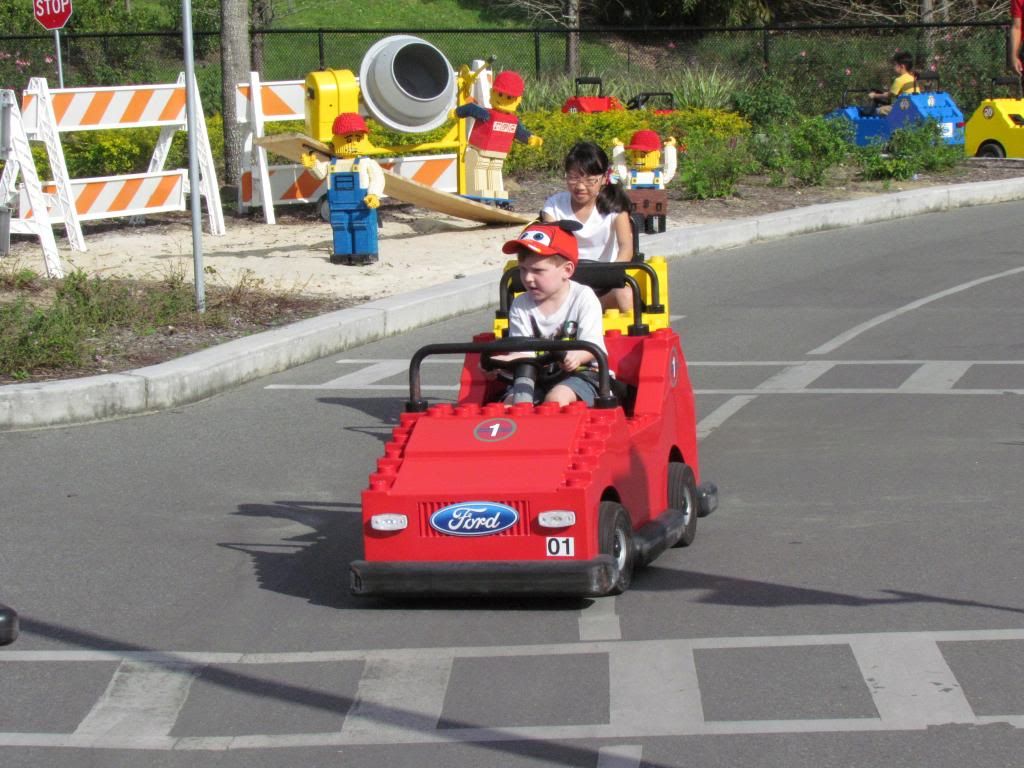 Noah's turn for driving school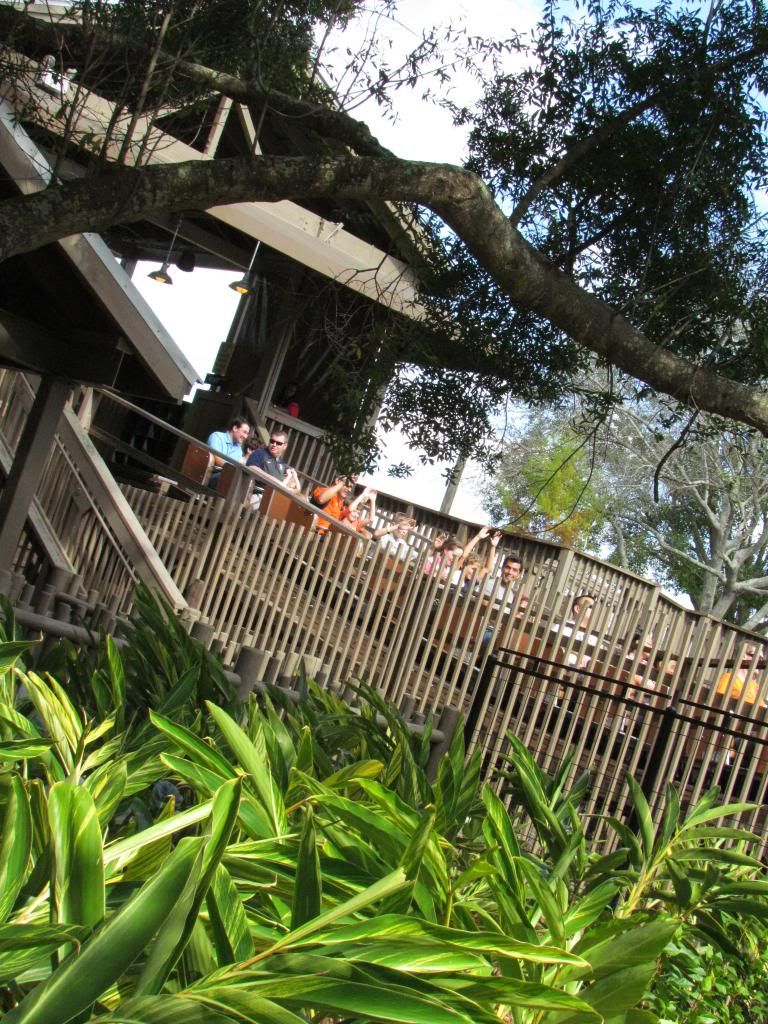 Em and the Hubs on the rollercoaster....they're in the second to last row
Em and Mia from Lego Friends
We grabbed some dinner at Subway and then surprised Noah with our plan to catch fireworks at Disney! The Hubs found our new fireworks watching spot (if you want to know where it is, shoot me an email or on Twitter....I don't want to give it away!) It turned out to be a great day!!!
I love Disney fireworks!!!
So here's my official opinion on Legoland. At first I thought the hours were ridiculous. We're Disney people so we're used to parks being open til 10 or later. But after being there, I can see why it's closed early. There really isn't a ton to do. It is definitely good for my kids age groups but I think Noah will outgrow it in about 2 years. It's very overpriced for what they have to offer. We paid $65 for Noah's admission (with an online discount). I'm glad that's all we paid. If we had bought admissions for the Hubs and I, I'd be really mad. It definitely is not worth $75/person. With all that being said, it is really cool. There are tons of Lego statues everywhere. The fact that they're made entirely out of Legos is awesome. The lines weren't too long and the park wasn't that crowded. Since my kids are really into Legos right now, it's right up our alley. We'll probably head back there a few times over the next 2 or 3 years but that's about it. Plus the kids had a great time and Noah had a great birthday. There's no price tag on that!!!
Happy Birthday Kid!!!!