Em's birthday did not disappoint when it came to fashion. She has TONS of princess dresses, which she wears on a daily basis. She even wears them to Disney, accessories and all. So it was no surprise that she got a few new outfits for her birthday.
This dress she's had since we first met Merida, before we even saw the movie. She sweet talked her Daddy into buying it. This time, we actually got our money's worth out of it. She completed the look with the bow and arrow that Noah got her (which we have to buy him...should have known we needed 2 of them)
Her Nonno and Nonna (the Hubs's dad and step mom) bought her the other Merida dress. This is the dress she wears throughout the entire movie
That's her excited face mixed with a little "hurry up and take the picture"
They also bought her a mermaid tail. She's kinda big on mermaids too. This is an outfit that you can put on when you go swimming with a bikini top or just to wear around the house. Em, being as tiny as she is (as in she wears 18-24 month clothes), wears hers as an evening gown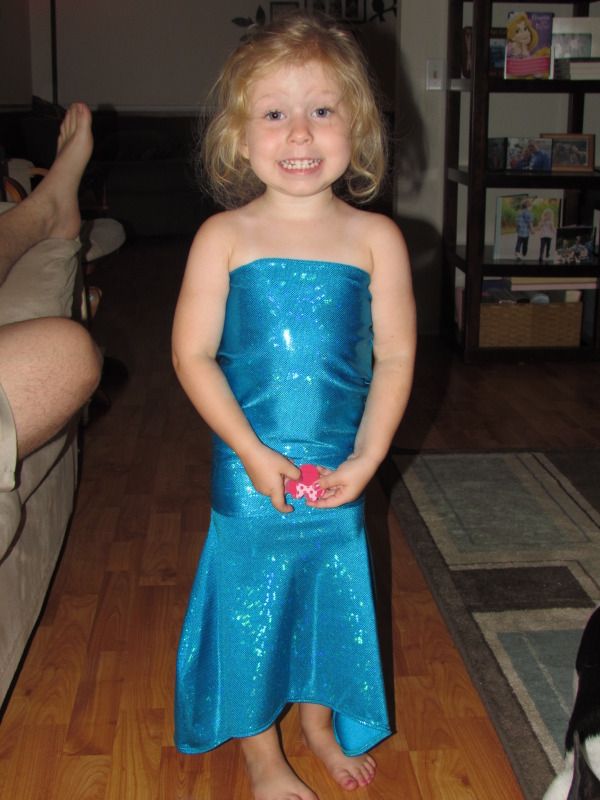 Gotta love the fake smile
The Hubs's mom, who has made her plenty of dress up outfits already, made a dress mirrored off of Rapunzel's wedding dress from Tangled Ever After. The one in the Disney Store is absolutely gorgeous but who wants to spend $150 on a dress for a toddler. Not this girl! My MIL did a great job on the dress and Em just loves it! And it gives the Hubs panic attacks, which is an added bonus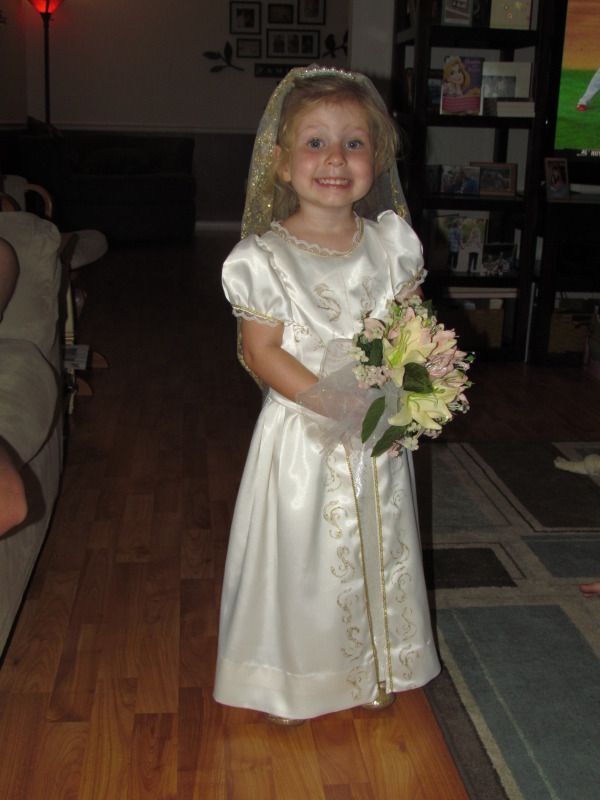 Notice the smile again
My twins!!!