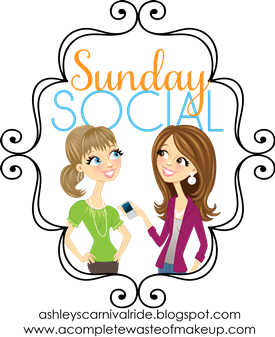 What is your favorite Fall activity?
This one is hard because I'm not a huge fall girl. Growing up in Florida, there really isn't a season known as fall. You get Spring, Summer, and maybe Winter. But I do enjoy cooler weather and it means that college football season is here!!!
Do you follow a football team? If so, which one and why?
We're not NFL people in this house (sorry Becca). But we do enjoy college football. The Hubs is a HUGE Florida Gator fan. And by huge I mean life revolves around Orange and Blue in the fall. I'm a USF girl so of course I'll be sporting my Green and Gold for my Bulls! We're both Alumni of our respective faves so it's only natural to support our boys.
Me and the Hubs at a USF game last season
Me and the Hubs at a Gator game last season (might be my favorite pic of us)
What is something fun about Fall in your area?
Well my kids school (where I went to elementary/middle school) always holds a fair in October. It used to be the largest fair in the county but over the past 10 years its gone so far downhill. Growing up, if you mentioned Fun Fair, everyone knew what you were talking about. It was the place to be. Now it's a lot smaller and not as crowded (or as fun). Now that I'm a St Patrick parent, I get the joy of working the Fair. I have great plans to run the Fair one year and bring it back to the way it used to be.
Fave Fall outfit staples?
Jeans (obviously), sweaters, scarves, boots. I'm hoping to lose a lot more weight (I'm in a 3 month slump) so I might even try a pair of leggings or two (ok..probably not)
Thing you are looking forward to most about this coming Fall season?
We have so many exciting things planned for this fall. Our weekends are filled with football games, weddings, and other fun things.
Favorite Fall holiday? Traditions?
Again, I'm not a huge fall girl. I dislike Halloween very much. I've never really been a fan of the holiday but it's the Hubs's favorite. I don't know why. So we'll dress the kids up and pass out candy. But other than that, besides football on Saturdays, we don't have many fall traditions.