It's OK.......
~to still have last minute Christmas shopping to do
~to be stoked for the kiddos Christmas concert tonight
~to continue to be inspired to by so many bloggers to get my butt back into shape
~to love seeing my Christmas card display filled with cards from blogger turned real life friends
~to be excited about the thought of the amount of overtime I'm getting this week
~to love when my friends get together! We had a great Friends dinner on Friday!
~to wait in line for 1.5 hours to play in "snow" for 10 minutes. Hey...I'm a Florida girl. We don't see snow too often!
~to be ready for a vacation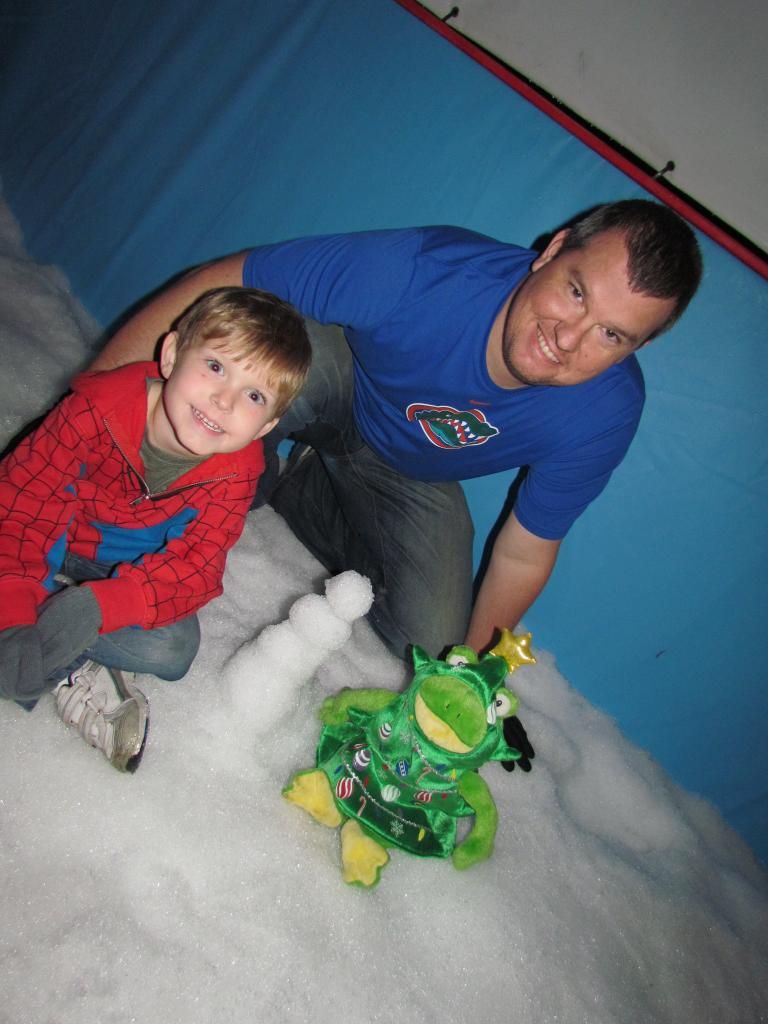 Noah and the Hubs making a snowman with Froggy during our 10 minute "snow" time