We all know how much I love baseball and my Tampa Bay Rays. We also know how much I love my job and my patients. Well, we combined the two and came out with a great event, Cancer Survivors Day at the Trop! We invited all of our current patients and our program's survivors to come out and enjoy a day of baseball and hanging out with their doctors and nurses! It was a great event and I can't wait to start planning next year's!!!
And I want to give the Hubs a big shout out. Not only did he go and hang out with all of us, he got to the Trop early and helped us get things ready. And he did all of this without complaining one bit. Thanks Hubs!!! It really meant a lot to me!!! I love you!!!
We got our swag bags finished up, brought them inside, and then the fun began. Passing out tickets and putting on armbands. Taking pictures with mascots, players, and patients. It was worth the sweat outside (I did not enjoy it one bit though) to see how excited the patients and families were for this. Once inside, our guests were treated to visits from a few Rays players, Wade Davis, Jake McGee, and Brandon Guyer (2 of whom I might have gotten autographs/pics from....hey I've gotta finish out my autograph ball!!), and then the mascots from Florida sports, as well as a few other MLB teams came to hang out. Of course our mascot Raymond was there too! Then we all went to our seats in right field to enjoy the game. Our section got to lead the stadium in "Take Me Out to the Ballgame" and Todd Kalas even interviewed the inpatient unit director for TV. The only huge issue I had with the day was our seats. I don't really care for the outfield, especially right field, because I can't see that well. I like to see every pitch, where the catcher places it, ok so I might be a little snobby about my seats. But being right below the jumbotron, you can't see anything that goes up there and it gets so HOT. The Trop is a dome so it's always 72 degrees but in our seats, it had to have been at least 82 degrees. But despite the heat (and my snobby-ness about where I like to sit), it was a great day spent with friends and amazing little inspirations to us all!!!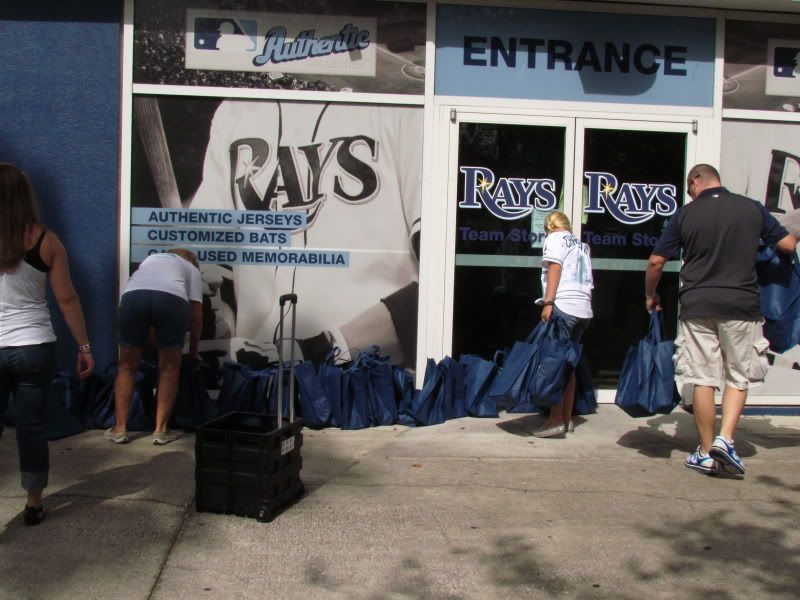 Getting the swag bags ready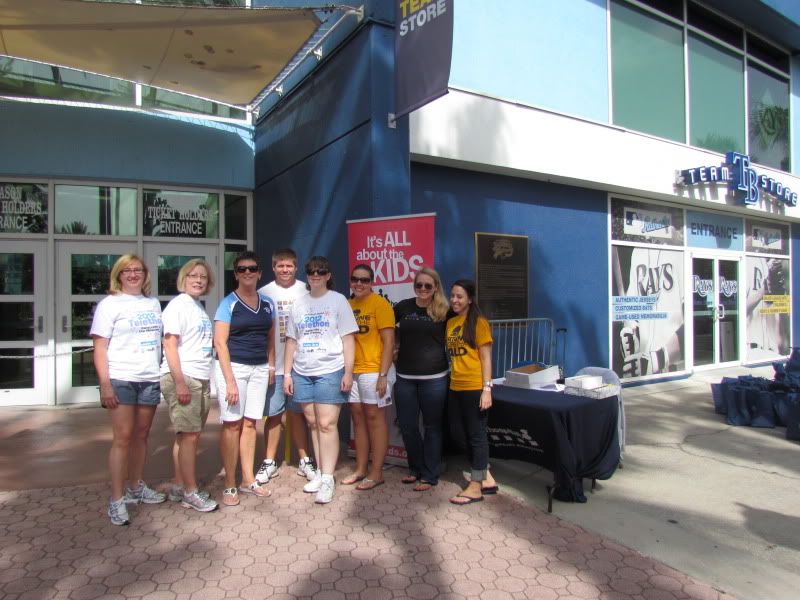 The All Children's Crew
Before I started sweating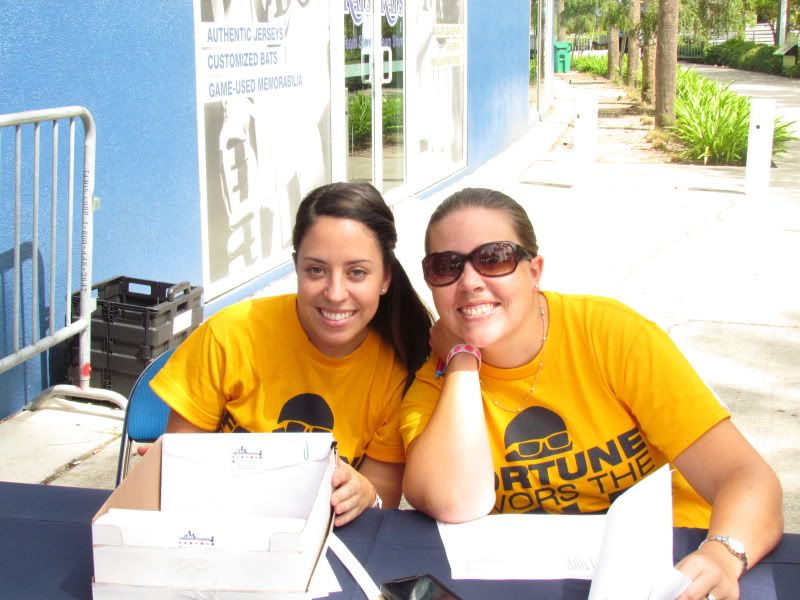 Love these girls!! Our awesome checker in-ers
Me and Wade Davis (see my ball? I have an autograph collection...like a teenage boy)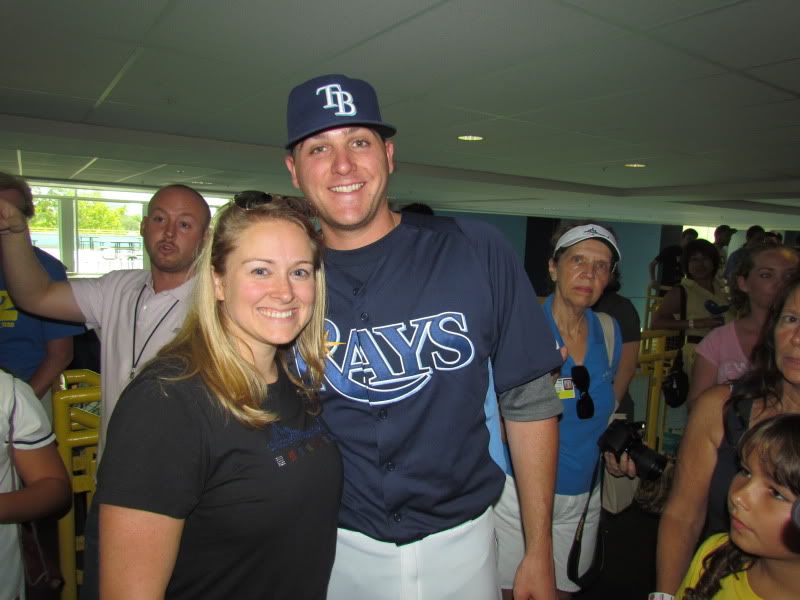 Me and Jake McGee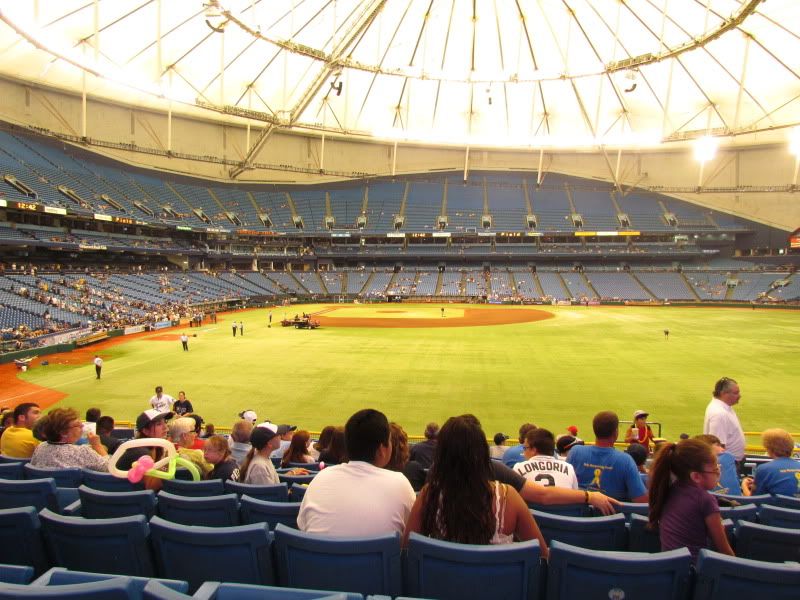 The view from our seats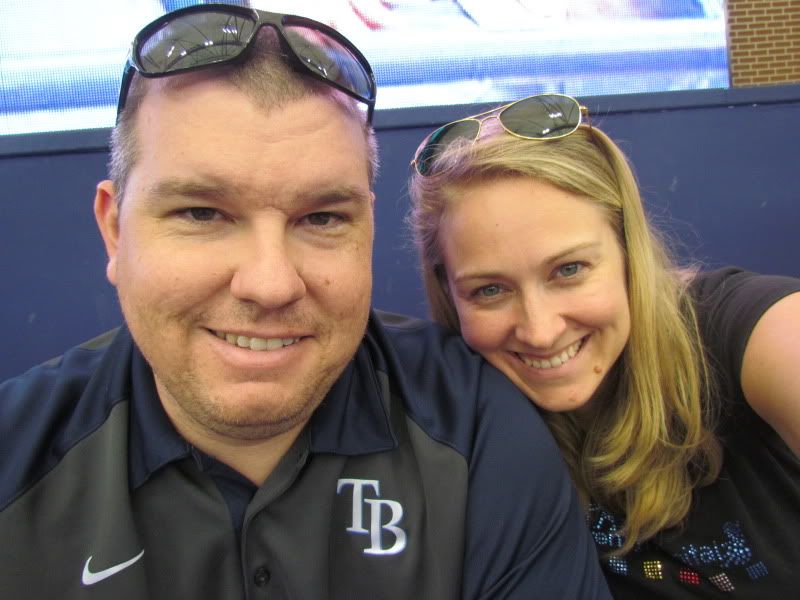 Me and the Hubs
On TV with Todd
My girls
And I was going to do this post without posting any pictures of me and my patients but this girl is just too cute not to share. She's one of my faves!!!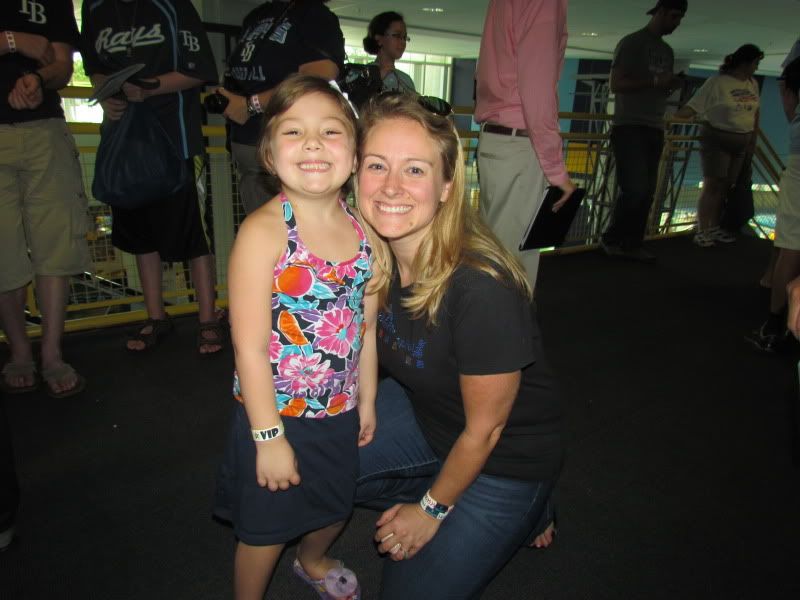 Any time we get to celebrate our patients and the struggles and successes they have is an amazing time. I know I've said this a million times but my patients are such inspirations. They are resilient, brave, and stronger than me (and most people I know). People tell me how special I am for the work I do but it's not me who's special. I'm just doing my job. It's these kids. These parents. These families. They are the special ones. They are the reason I go to work every day and keep coming back, day after day, no matter how hard it gets. It's smiles from patients, like this one, that always remind me that this is what I'm called to do. That I'm right where I need to be. Right where I'm meant to be.